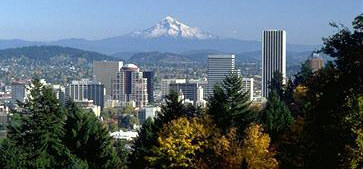 Understanding Communities is the Sophomore Inquiry course for the Community Studies Cluster, and one of the three Sophomore Inquiry classes you must choose after completing Freshman Inquiry. As part of PSU's University Studies (UNST) program, this course is the second step as you move through the UNST program, culminating with the Senior Capstone.

After this course, your next step is to take three other "cluster" courses, in either the Community Studies or any other cluster associated with one of your other Sophomore Inquiry courses.

This course provides a variety of projects, experience, and exercises that enhance students' skills in the following areas:
Writing analytical essays (students will learn how to write short analytical research papers)
Reading for critical analysis
Initiating and participating in analytical discussion
Small-group discussion
Critical and original thinking
Reflection about the learning process / portfolio development
Understanding human diversity, across gender, sexual orientation, race, ethnicity, religion, culture, and economic class, while considering ethical and social justice ramifications
Understanding Communities helps students understand the evolution and nature of human communities by integrating multiple academic disciplines, from which we launch our inquiry into the following four areas, which constitute the "class modules" for this course:
Community and Urban Development. The fields of urban history and sociology inform our investigation.
Community and Class. The fields of history, sociology, political science, and economics contribute to our study.
Community, Identity, and Place versus Space. Sociology, geography, political science, urban studies, social justice theory, and religion and gender studies inform our discussions.
Community and Power. All disciplines contributing to our study throughout the term come together to help us understand the struggle between individual rights and the "common good" of the larger community.